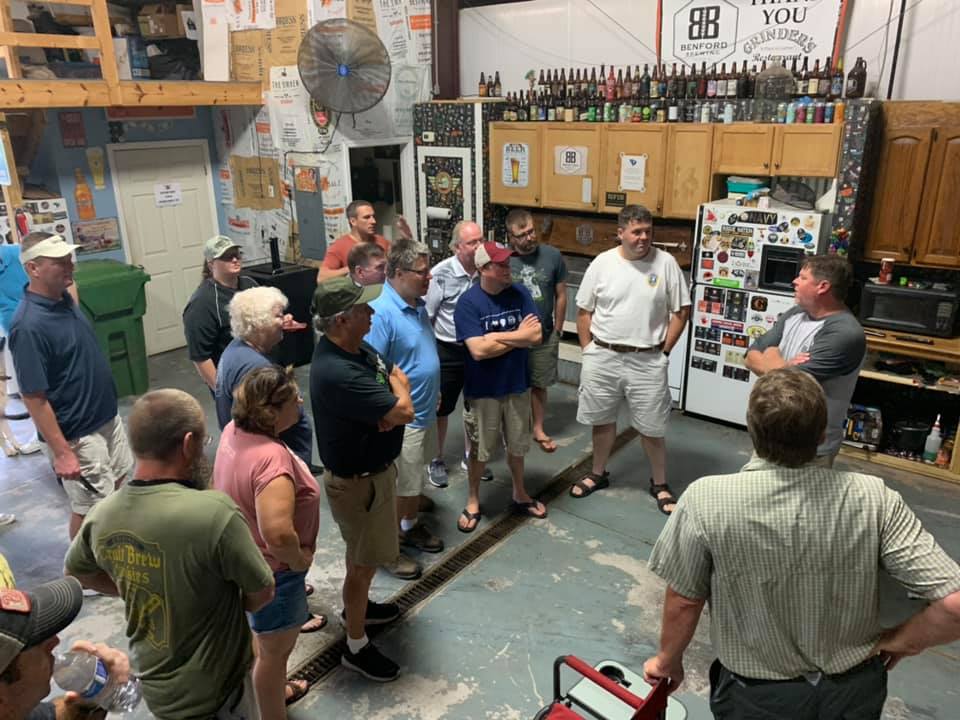 Welcome
Welcome to the home of the Palmetto State's finest homebrewed ales, lagers, meads, and ciders.
We are dedicated to producing and consuming quality beer. If you share our passion, you are cordially invited to become a member of an active fun loving bunch of guys and gals. We brew at all levels, from extract kits to all-grain. Think you might be interested but do not know where to start? This is the place! We love to share our knowledge and borrow others' ideas. Come see us. We love to sample each others' beer, so feel free to bring your best (or worst, if you want constructive criticism).
Our Meetings
On the 2nd Monday of each month, we meet at Zorba's on St. Andrew's Rd. Meetings starts at 7:00 PM, but most people arrive early to get a seat, eat dinner, and to socialize.
Meetings start with introductions, what members have brewed lately, announcements, and an educational presentation. During the meeting we share our homebrew and discuss it throughout the evening.
If you're interested in Homebrew or would like to learn how to be a homebrewer, come to a meeting, participate, hang out, and best of all, enjoy a good beer with us. Click the button to Join us!